Hermès Pop Up
Text by Stéphane Foekinos


Every year, the iconic luxury brand Hermès chooses a new theme to celebrate its creative direction for the upcoming year. This practice began in 1987, marking the brand's 150th anniversary, and has since become a beloved tradition―a way to combine the house's proud, storied heritage with its creative vision for the future.

Hermès' Year Theme for 2018 was "Let's Play," and the brand celebrated in style with this deluxe pop-up book.

Featuring a selection of 14 of the house's iconic square scarf designs, both old and more recent, this book brings the designs alive with exhilarating ingenuity. Delicate paper constructions bring out the depth and volume within the scarf designs; zebras rear up, delicately arching trees grow from the page and painterly strokes detach themselves from the paper surface. This is the Hermès carré as you've never seen it before.

For Hermès,

a brand associated with the highest quality luxury materials and design, "play is movement, freedom, imagination, fantasy, seduction, lightness." Impeccably produced, Hermès Pop Up gives readers the chance to play around in the brand's archives.

Hardcover | 8.5 x 8.5" | 26 pgs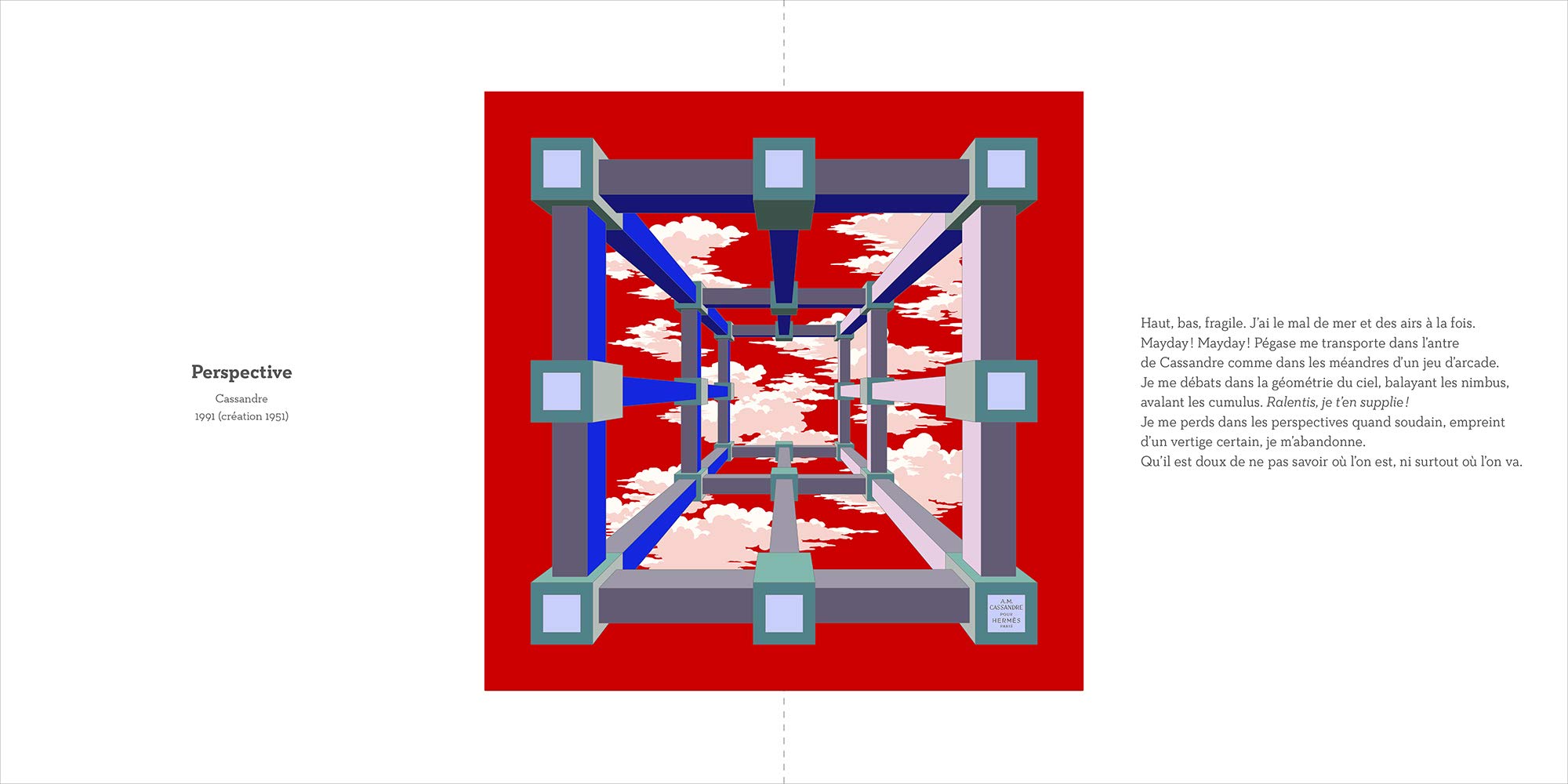 Ed Ruscha
On The Road: An Artist Book of the Classic Novel by Jack Kerouac
SIGNED BY ED RUSCHA
In 1951, Jack Kerouac wrote
On the Road
on his typewriter as a continuous 120-foot-long scroll, feverishly recording in 20 days his road trips across the United States and Mexico.
On the Road
was finally published in 1957, and Kerouac was immediately acknowledged as the voice of the Beat Generation.
For almost 50 years, Ed Ruscha has recorded the evolving emblems of American life in the form of phrases and sentences, Hollywood logos, gas stations and archetypal landscapes. During the 1960s, he created a series of cheaply printed photographic books which can be seen in part as deadpan meditations on the romantic vision of the road epitomized by the Beats. In Royal Road Test (1967), he brought the word and the road together in a conceptual prank by documenting himself dropping a vintage typewriter from a speeding Buick
.
In 2010 Ruscha turned his attention to
On the Road
, and has produced his own limited-edition version of Kerouac's Beat bible. Ruscha designed the book, illustrating Kerouac's text with 55 tipped-in photographs that the artist has either taken himself, commissioned from other photographers or selected from found images to refer closely to the details and impressions that the author describes, from car parts to jazz instruments, from sandwich stacks to tire burns on a desert road. The text is printed in letterpress on 220g Hahnemühle paper and every one of the 55 photo-plates is blind-embossed and tipped in by hand to create an exquisite and original edition.
Steidl
The leather-bound book comprises 228 pages, signed and numbered by the artist in an edition of 350 and presented in a slipcase.
Dorothy Iannone: This Card Brings What Every One Wants
EDITION OF 99 | $1,018
Published to accompany the release of the facsimile of her legendary book T
he Story of Bern
and on the occasion of the artist's exhibition at Centre Pompidou (September 26, 2019– January 6, 2020),
This Card Brings What Every One Wants
is emblematic of Dorothy Iannone's distinctive colorful, explicit, and comic book style and of her openness about sexuality and the strengthening of female autonomy.
This lithograph is a page taken from Iannone's work The (Ta)Rot Pack (1968–1969), a substantial body of work which narrates her life and love affair with artist Dieter Roth while living in Germany, France, and Iceland, and testifies to a period Iannone as described as "always immersed in the beloved."
If you know what you want, and if you want even more, this lithograph will be the perfect companion to envision your future!
Details of the Lithograph:
23.62 x 31.39" | 7 colors printed with Marinoni press lithographic and hand cut.
This lithograph comes signed by the artist, numbered and stamped.
Marcel Duchamp: Boîte-en-valise (or of Marcel Duchamp or Rrose Selavy)


One of the most important and enigmatic pieces of modernist art, "Boîte-en-valise" (Box in a Valise) was assembled by Marcel Duchamp between 19
35 and 1941.

This is the first ever reinterpretation of the legendary book-object, conceptualized by French artist Mathieu Mercier and now available to a broader audience. At once a work in and of itself, and a reproduction in the Duchampian spirit, this miniature museum contains 69 reproductions of Duchamp's most celebrated creations, including the famous "Fountain," Nude Descending a Staircase" and the "Large Glass." Mercier has reproduced the bulk of the contents of Duchamp's original box in paper form, designing everything to scale. Playful and accessible, the "Boîte" reflects Duchamp's desire to display his works outside the museum and gallery system.

Walther König, Köln
Boxed | 14.75 X 14.75 " | 69 replicas and printed reproductions


Tosh Berman from Artbook unboxes Duchamp's Boîte-en-valise!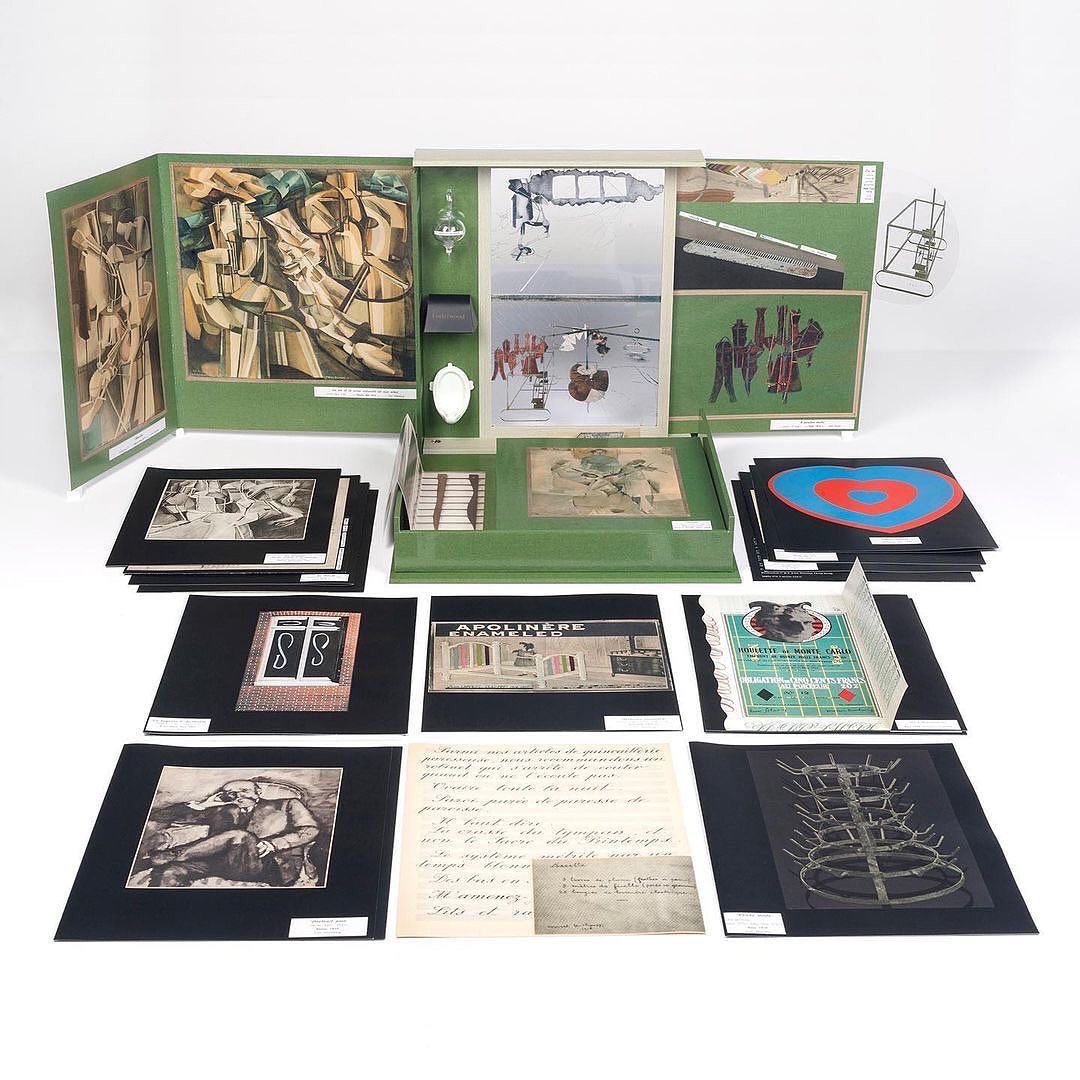 Man Ray
Cadeau (Gift)
1921/1974
$1,200

CONTACT ARTBOOK TO PURCHASE
Numbered copies with title and signature printed on the handle, produced by Arturo Schwarz, Milan.
Iron, 17 x 10 x 10 cm / 6 3/4 x 4 x 4 in, with 14 copper nails.
The attached certificate is signed and numbered by hand.
The prototype for this edition was made in 1921, but lost.
The artist authorized and signed this edition in 1974.
Edition: 5000