Karlheinz Weinberger: Photographs Together & Alone
Edited by Ben Estes. Introduction by Collier Schorr.

This landmark entry in the lifework of Zürich photographer Karlheinz Weinberger gathers more than 200 never-before-published vintage photographic prints that were rediscovered in 2017. This unique collection pairs images of Weinberger's most famous subjects, the "Halbstarke"—a loosely organized group of Swiss "rebels" in the late 1950s and early 1960s, carousing at local carnivals and on a camping trip—with a much more private side of Weinberger's oeuvre: solo portraits of men from the late 1950s through the mid-1970s, whom he invited into his makeshift studio in the rooms of the apartment he shared with his mother.

Paperback | 5.5 x 7.5" | 230 pgs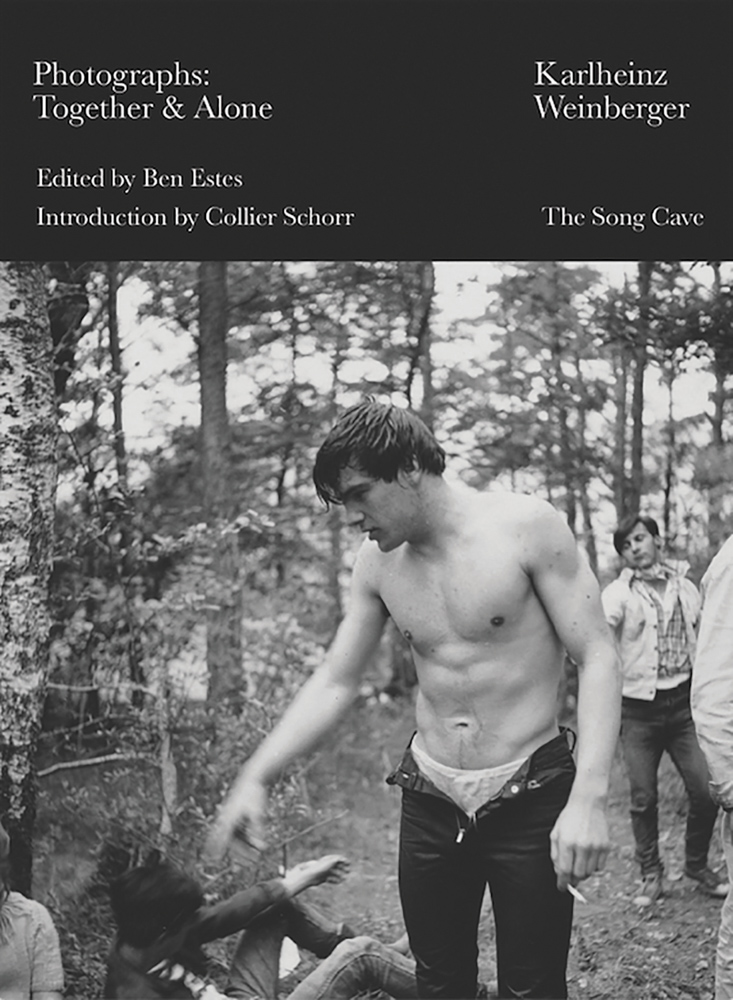 Tosh Berman Reviews Karlheinz Weinberger!